VeWorld
Ultimate Self Custody
Vechain Wallet
Get started on securely exploring web3 applications built on VechainThor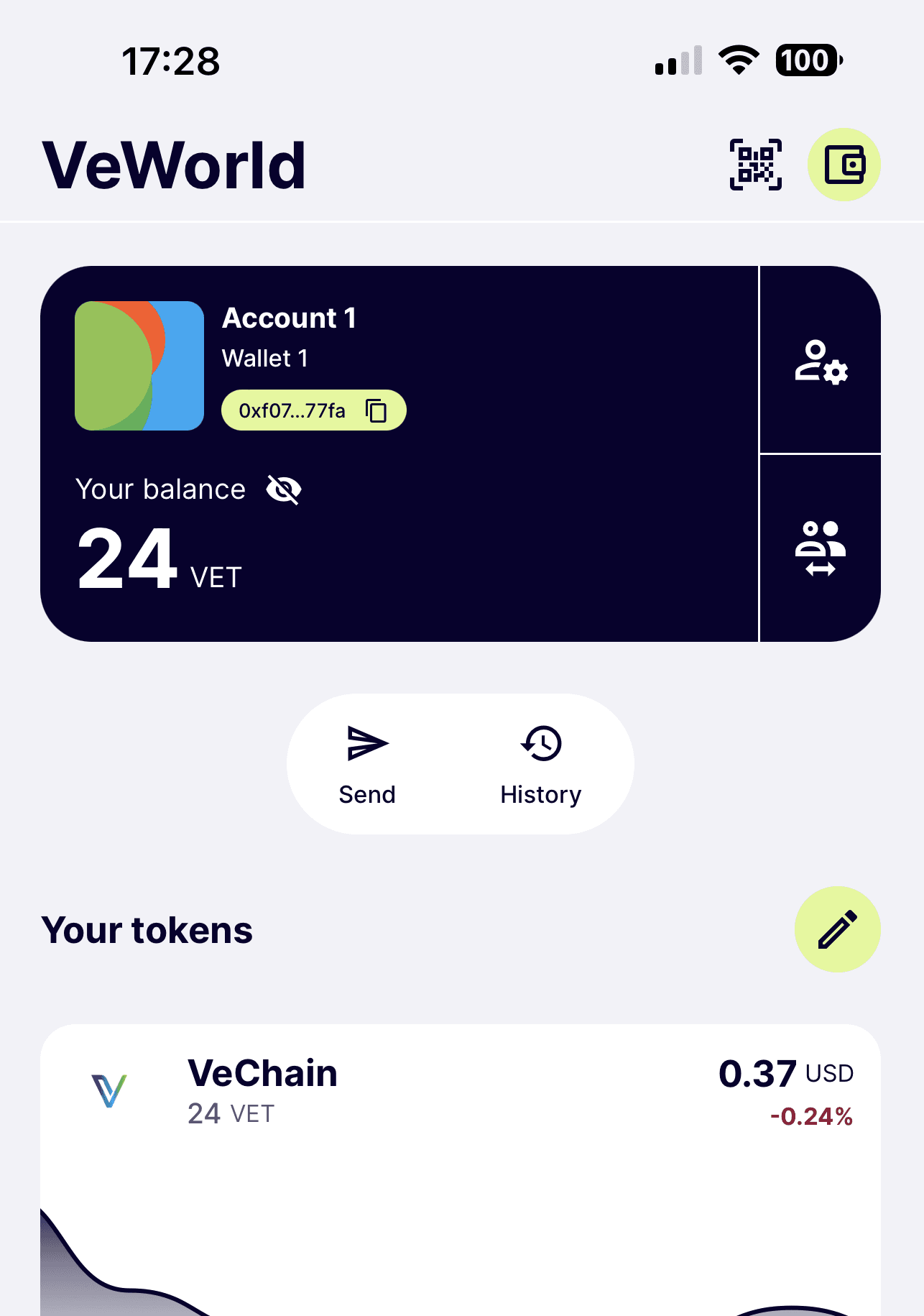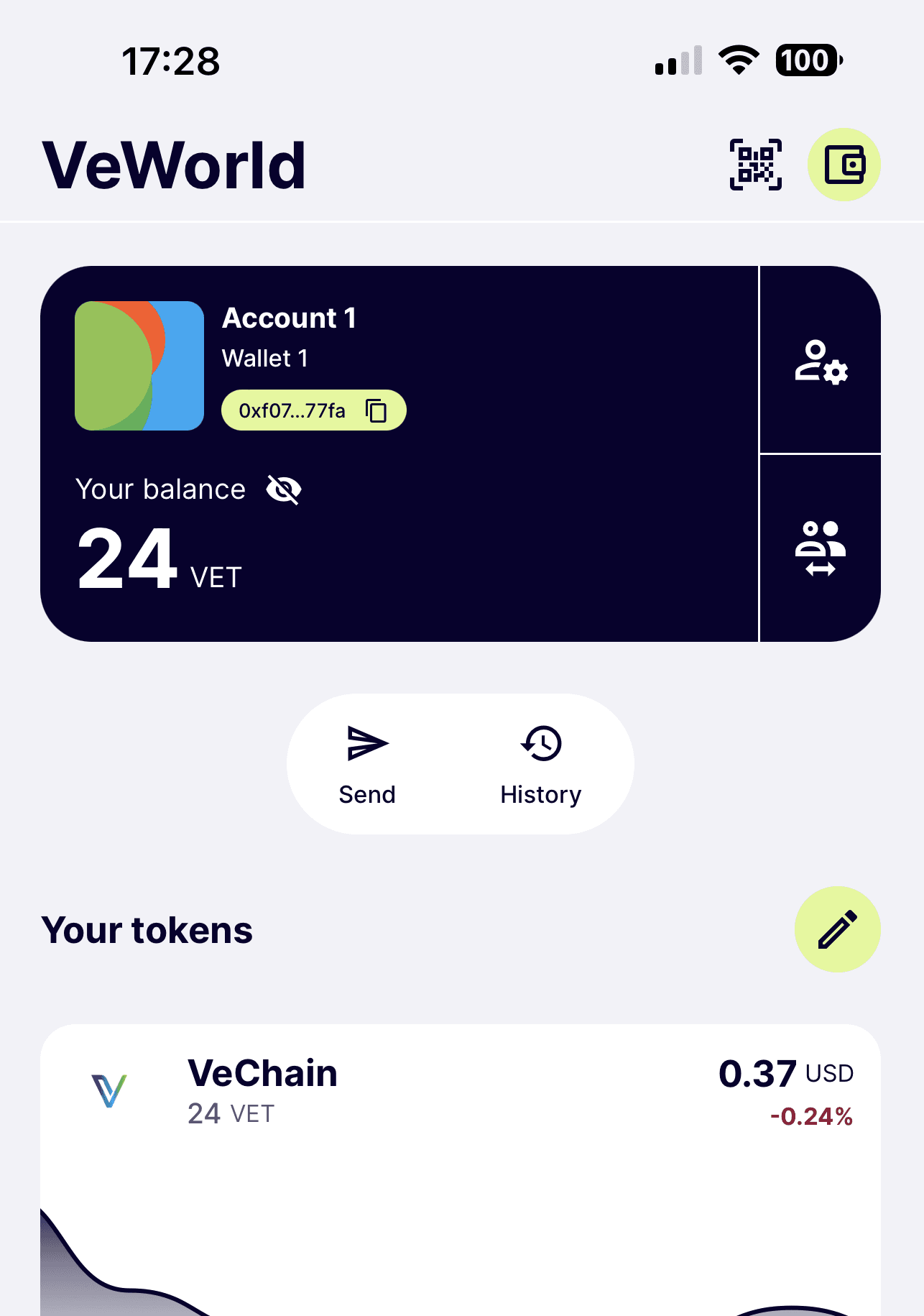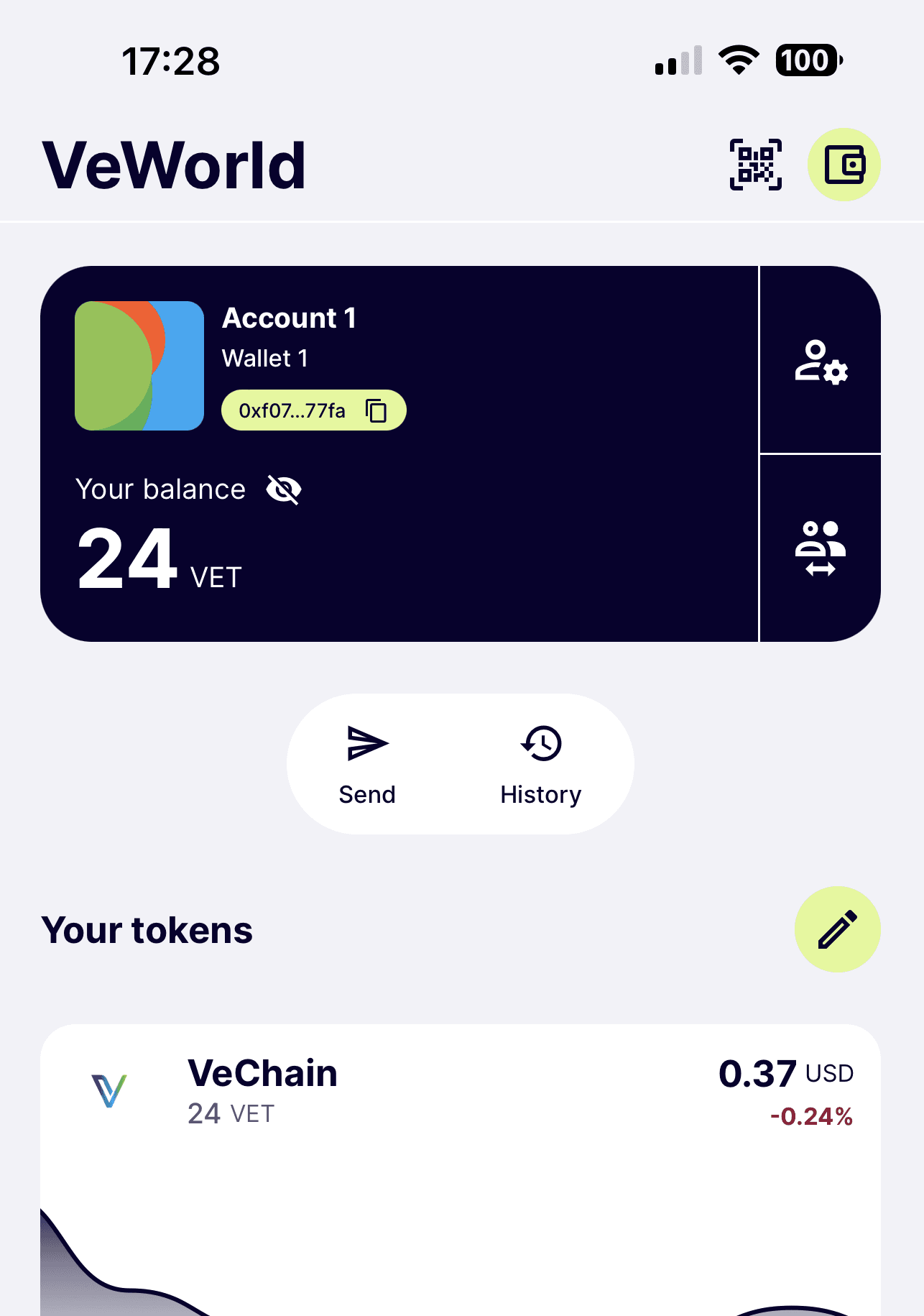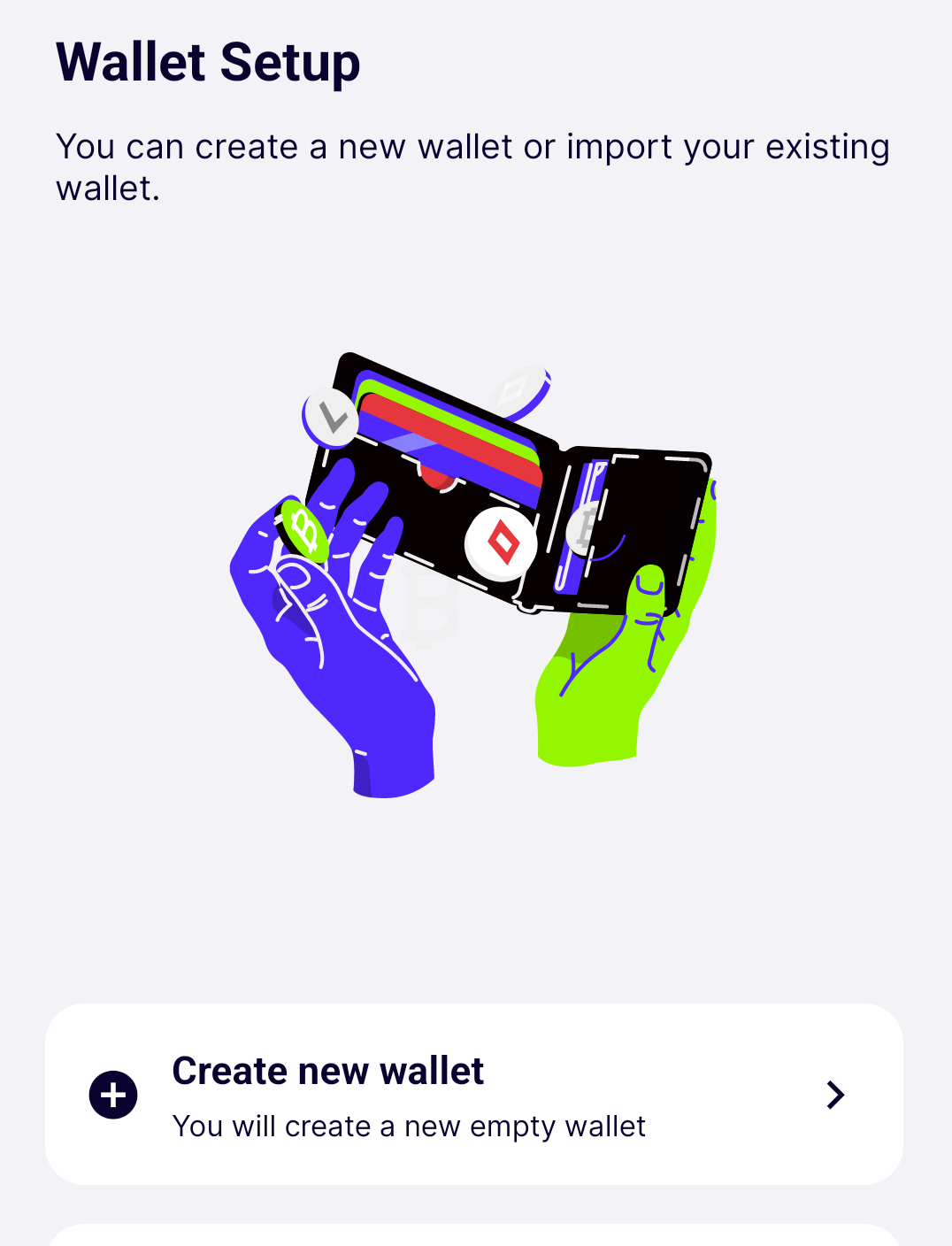 Create your own wallet or import pre-existing wallets
With VeWorld, users can create their own wallets as well as import any existing wallets. You are in control.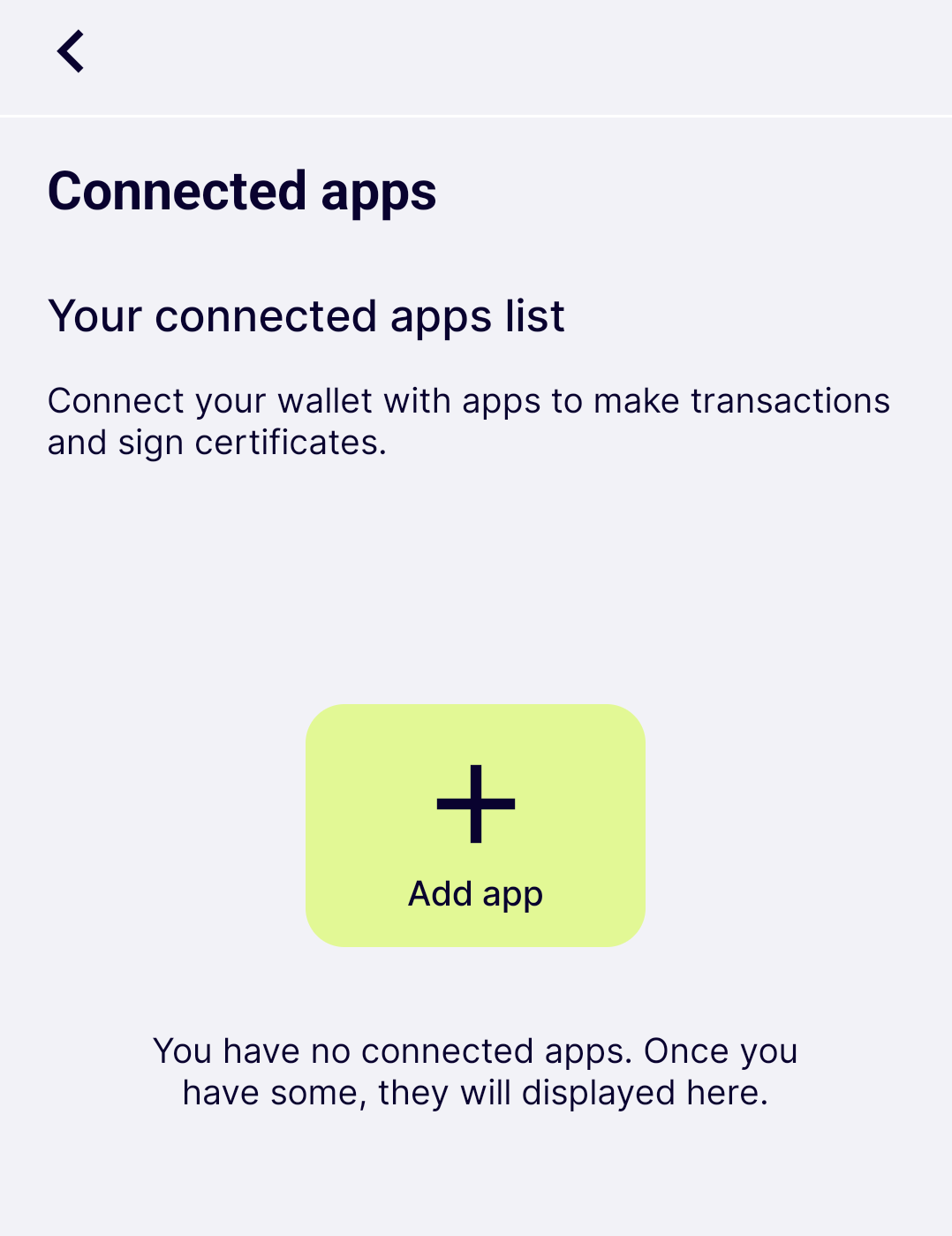 Browse dApps built on Vechain
Connect to your favorite dApps in a secure manner using an innovative dApp interface. Explore the world of innovative NFT use cases, decentralized Finance and more. Sign transactions and digital certificates anywhere and anytime.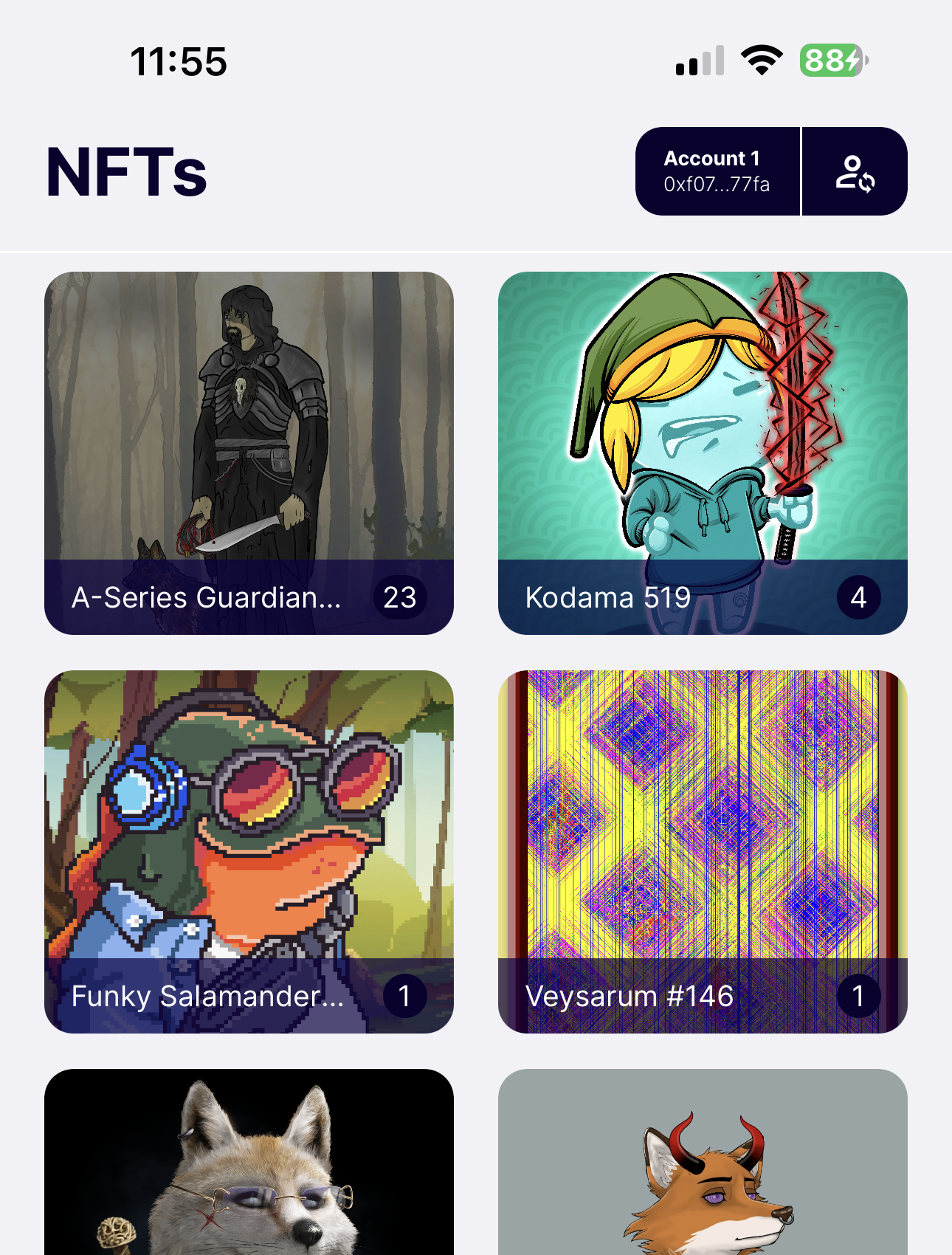 Manage & Own your digital assets
With VeWorld you can manage your Vechain digital assets. Connect your hardware wallet to increase security, You control the keys so you are the only one in control of your crypto.
Enjoy the power of self custody
VeWorld is developed and maintained by Vechain Foundation. With a truly decentralized self custody wallet, experience web3 built on the most sustainable blockchain in the world.
Send and receive VechainThor based crypto assets
VeWorld's user friendly interface makes managing your crypto assets simple. Easily send and receive VechainThor-based cryptocurrencies.
Hardware wallet compatibulity to keep your crypto ultra secure
VeWorld wallet is compatible with Ledger devices. With greater integration of hardware wallets, it provides your cryptocurrencies with ultimate security.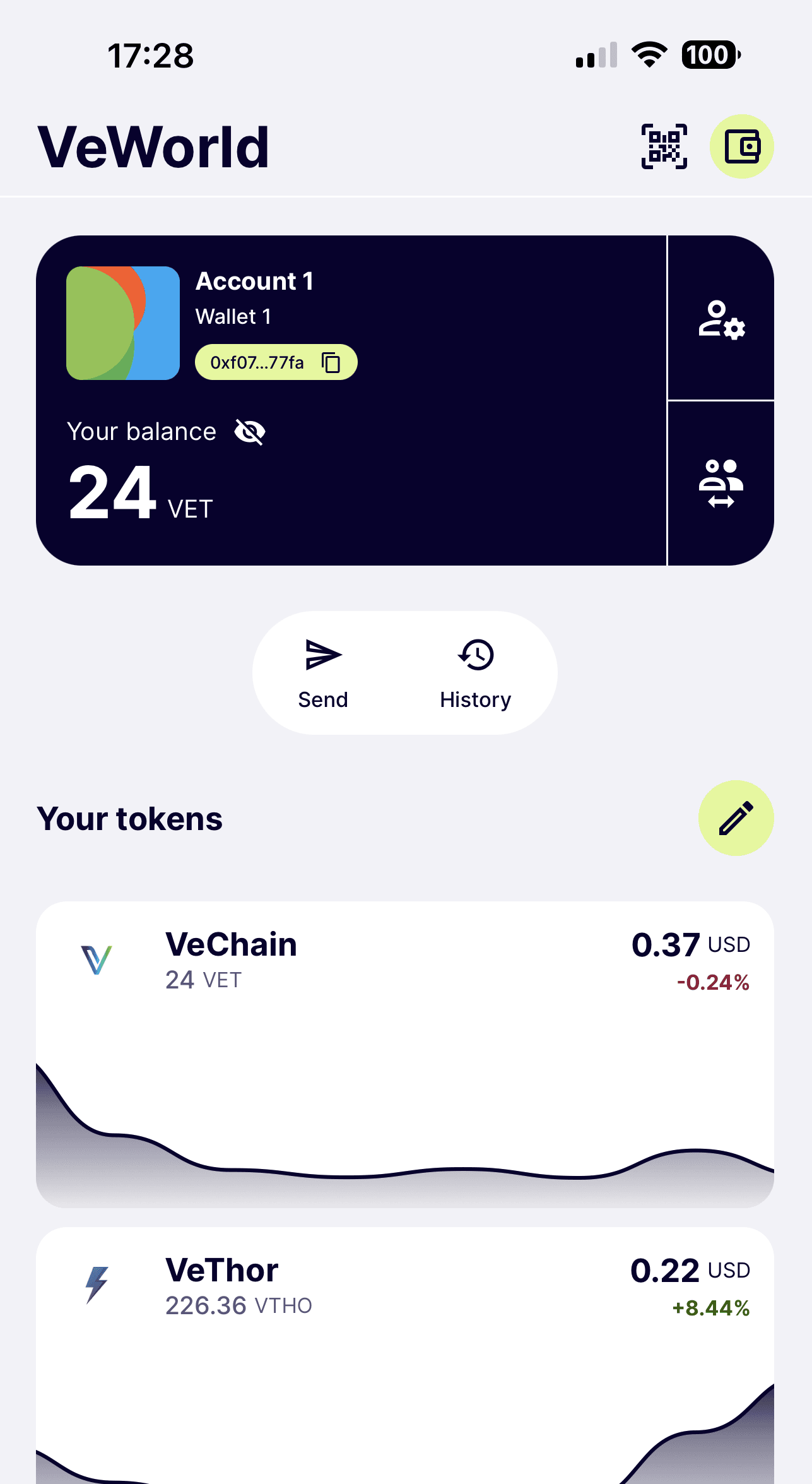 Private Key Ownership
You have full control of your private keys. They are securely stored only on your device, ensuring that you, and only you, have access to your crypto assets.
Decentralized Network
Our wallet operates on the decentralized VechainThor network, avoiding the risks of centralization. Your assets are secure on the blockchain due to the absence of a single point of failure.
Use your hardware wallet to keep your crypto ultra secure
VeWorld wallet is compatible with Ledger devices. Connect your Ledger device to VeWorld and start using your crypto assets.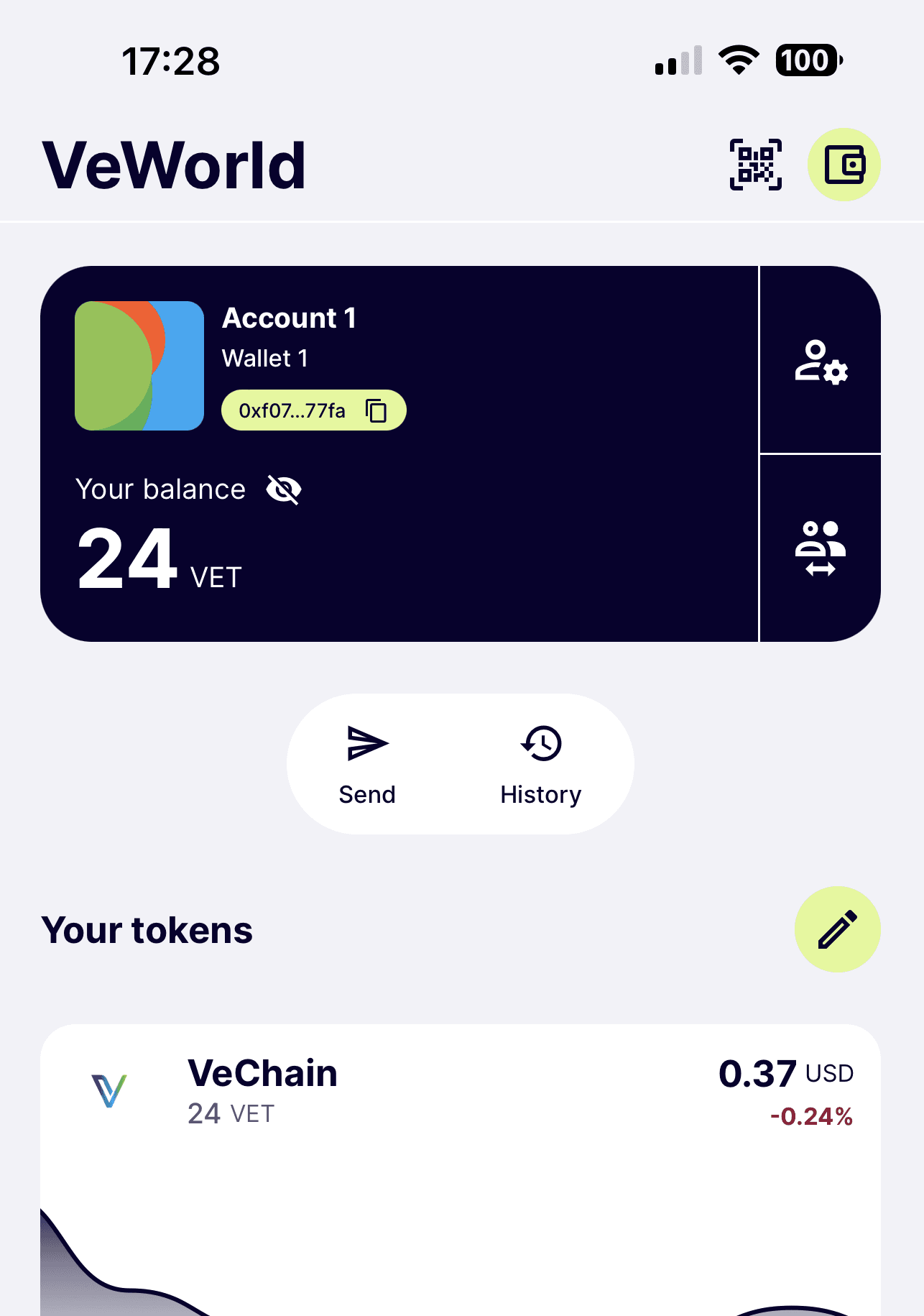 Join VeWorld
Download the Wallet!
Your gateway to all applications built on Vechain. Explore a new concept of web3